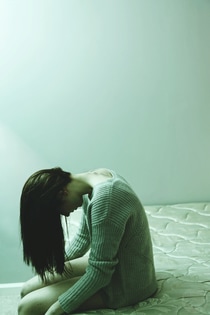 Another piece by yours truly. Recently, in my quest to blog more frequently, I've had to make some decisions. One of which was 'what type of a blog do I want to present?' Do I want to simply get my name out there for business purposes or do I want to create something that is an extension of myself. Well, as you may have noticed, if you've followed this, I've chosen to offer myself up on the internet. I do not know the day that this was written. I do know, that the last paragraph indicates that I had already left my toxic relationship. Yet, perhaps you will read between the lines and understand the excruciating decision this was for me and the ultimate confusion that clouded all of my perceptions.


Confused
I woke up angry this morning. Angry at what or who...I don't know anymore. I wish I understood what I'm supposed to do. I still can't grasp what happened. How we went from doing better than we ever had before...to feeling like it's over again. A memory came into my mind yesterday of having an argument with him at the Mexican restaurant. I'm sure that's not the only argument we've had where I had to "talk" again. Where I had to make him see what I was saying. How he affects me. I remember it went around and around and around. I remember I called V. I need to make him understand that being the good boy or "doing" all the right things isn't going to make this go away. I wonder why I don't want him to do me any favors, like making just me breakfast. Do I think I'll owe him? How long has this been backsliding? Did I just not notice or did I ignore? I thought if I tried hard enough and was strong enough I could have enough patience and see this thing through. I truly thought he was changing. I mean on the inside. Now I'm thinking he was just changing on the outside.


How long after you decide to leave do you feel the peace of knowing you did the right thing? How long should a woman feel that she must protect herself in her own marriage? He was just changing on the outside. He may be different on the inside but not enough for me to feel safe with him. I feel like I should protect my heart. But I also feel like I must protect my sanity on some level. That I need to protect myself from getting to the point where I can't make decisions, where I must measure all that I do, just so he doesn't get disappointed in me. I've not been on my toes and have started down the slippery slope of not knowing if I'm losing myself again.