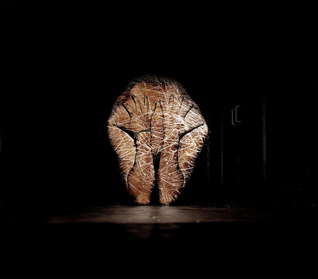 Here's what you need to know about me up front…I will almost always preempt my writing with a definition. I believe that if someone has something to say, then it is their responsibility to do what they can to make sure that the reader, or listener, is as able as possible to understand what is being related to them. Another thing you should know is that my favorite dictionary is the Webster's 1828. Therefore, most of my definitions will come from that book. I have an illusion that those definitions are somehow purer to the original meaning than the ones found on dictionary.com.
Depressed
,
participle passive
. Pressed or forced down; lowered; dejected; dispirited; sad; humbled; sunk; rendered languid.
Depression
,
noun
. The act of pressing down; or the state of being pressed down; a low state; a sinking of the spirits; dejection; a state of sadness.
Whenever I read a definition out of the 1828 Webster, I consider what life would have been like at that time and how that definition may be different for us now. And as I consider this I recognize that in our culture, being depressed or having depression has been made to sound like a typical, ordinary human experience. It has been made light of, as though most everyone we know suffers from depression. Truth be told many of us do experience some degree of depression. And, another truth, it has been useful to the general public to make depression a typical experience. It has helped to remove the stigma for someone who is disheartened a majority of the time. However, I'm saddened when depression is taken so lightly, and these feelings so easily dismissed as common place. The harm being that the sufferer potentially thinks that just a few simple adjustments in life will remedy these ills, that everyone gets depressed, and that it's not a big deal.
I have heard depression described as feeling as though a person is completely depleted by carrying their own physical form around, even to the point of feeling hunched over, or pressed down. Would you imagine with me for a minute? Say there is a child who is confused about their gender, they've grown up in a household that isn't flexible about these matters, the kids at school are cruel and the child feels they must make a choice, their grades are failing, and no one understands. This child must daily, pick up their body, which is already feeling over the top heavy, and continue on with their daily grind. They must be hygienic, they must dress for the least attention at school, they must hide their inner turmoil from their family, they must attempt to be organized to pass their classes, they must avoid areas at school that don't feel safe…and that's just the first half of the day.
Or how about the mom who is so overwhelmed by her responsibilities that she has thoughts of fleeing to escape the stress. She must continually rise out of bed and carry her depression with her and all the while she must care for the household, the bills, the clothes, the food, the homework, etc. This feeling that these people carry is
not
to be dismissed as typical or ordinary, it is tragic and understandable. It is a
big deal
.
However, like most things, depression is on a spectrum and it may simply look like someone who is very sad or withdrawn or someone with mood swings. In other words, please don't dismiss these signs and wait until it is completely obvious that depression is being experienced before help is sought. Depression can start out ambiguous.
Please remember:

Approximately 1 in 5 adults in the U.S.—43.8 million, or 18.5%—experiences mental illness in a given year.

Approximately 1 in 25 adults in the U.S.—10 million, or 4.2%—experiences a serious mental illness in a given year that substantially interferes with or limits one or more major life activities.

Approximately 1 in 5 youth aged 13–18 (21.4%) experiences a severe mental disorder at some point during their life. For children aged 8–15, the estimate is 13%. (NAMI: National Alliance on Mental Illness | Mental Health by the Numbers. (n.d.). Retrieved from
https://www.nami.org/Learn-More/Mental-Health-By-the-Numbers)
Depression is not to be taken lightly, but it is also not something to be afraid of. As I said earlier it is understandable,
it can be understood
, and help is available. Below you will find information to help you if you have a child with depressed mood. You will also find one for the adult in your life, or perhaps yourself.
JoLee